Travel Spanish Confidence is a 30-day program which focuses on teaching Spanish through real-world practical conversations for travelers. After completing our course, you'll be armed with the skills to:
Safely navigate your way to incredible places
Easily make lasting relationships with the locals
Be a truly free and independent world traveler
What everyone should know before traveling to a Spanish-speaking country.
Not long ago we met a guy named Mike at a conference in Texas. Mike was an aspiring traveler who just started getting his feet wet traveling to non-English speaking countries. He told us about his experience visiting Mexico City.
Mike said the city was busy. He found himself constantly surrounded by tourists, the locals he did see seemed cold and uninterested, and he felt like an outsider.
Before his trip he had heard a lot of great things about the city, yet couldn't tap into what made it special. He was a helpless observer.
We were shocked to hear about what a hard time he had. That hadn't been our experience in Mexico City at all. And it wasn't just us - a lot of our friends love it there. Some of our friends from the US have even moved there permanently. What happened to Mike?
It turns out that Mike didn't speak any Spanish. Mexico City was his first foray into the heart of Mexico and away from the gringo covered beaches of Cancun.
And then it made sense. The barrier Mike felt was real. It was the language barrier.
But Mike's story isn't unique. We've heard similar stories dozens of times before from people who decide to travel outside of the more popular tourist destinations unprepared.
And that's why we decided to make a Spanish course designed specifically for travelers, because we know that the best part of any country is its people. And if you can't communicate with the people, you're missing out on the very essence of what makes each country unique.
As the official language of twenty countries, learning Spanish gives you:
The freedom to travel farther
The ability to understand new cultures
The adventure of discovering new places
Our 30-day program will get you ready to land in any Spanish-speaking country confident to communicate.
Unlike other courses, you'll master the most important and practical topics for your trip first. No boring grammar rules to remember or long lists of words to memorize.
We've created this course based on proven techniques that will help you learn Spanish in the same way you learned your first language, hassle free, almost without noticing, and based on listening and speaking.
You'll even be able to learn while doing other activities, like exercising, doing chores, or during your commute.
Traditional language learning methods promising "fluency fast" are holding you back. Being stuck in a Spanish plateau is keeping you from having authentic experiences when you travel and understanding the culture "from the inside."
If you're struggling to advance as an intermediate Spanish speaker, we can show you exactly what you'll need to know to get what you need abroad, make lasting connections, and travel with confidence.
Our Travel Spanish Confidence Course includes:
Six videos teaching you Spanish in real-world contexts
Eight audio activities (nearly three hours of content) to get you used to listening and speaking Spanish right away
Subtitles and transcripts for all of the video content
A proven system to get you speaking Spanish without an accent and without studying
Quizzes to test your progress
Templates to use in case of an emergency, and to help you book accommodation
Access to our exclusive Travel Spanish Confidence Community Facebook group
A certificate of completion when you finish the course
Your Instructor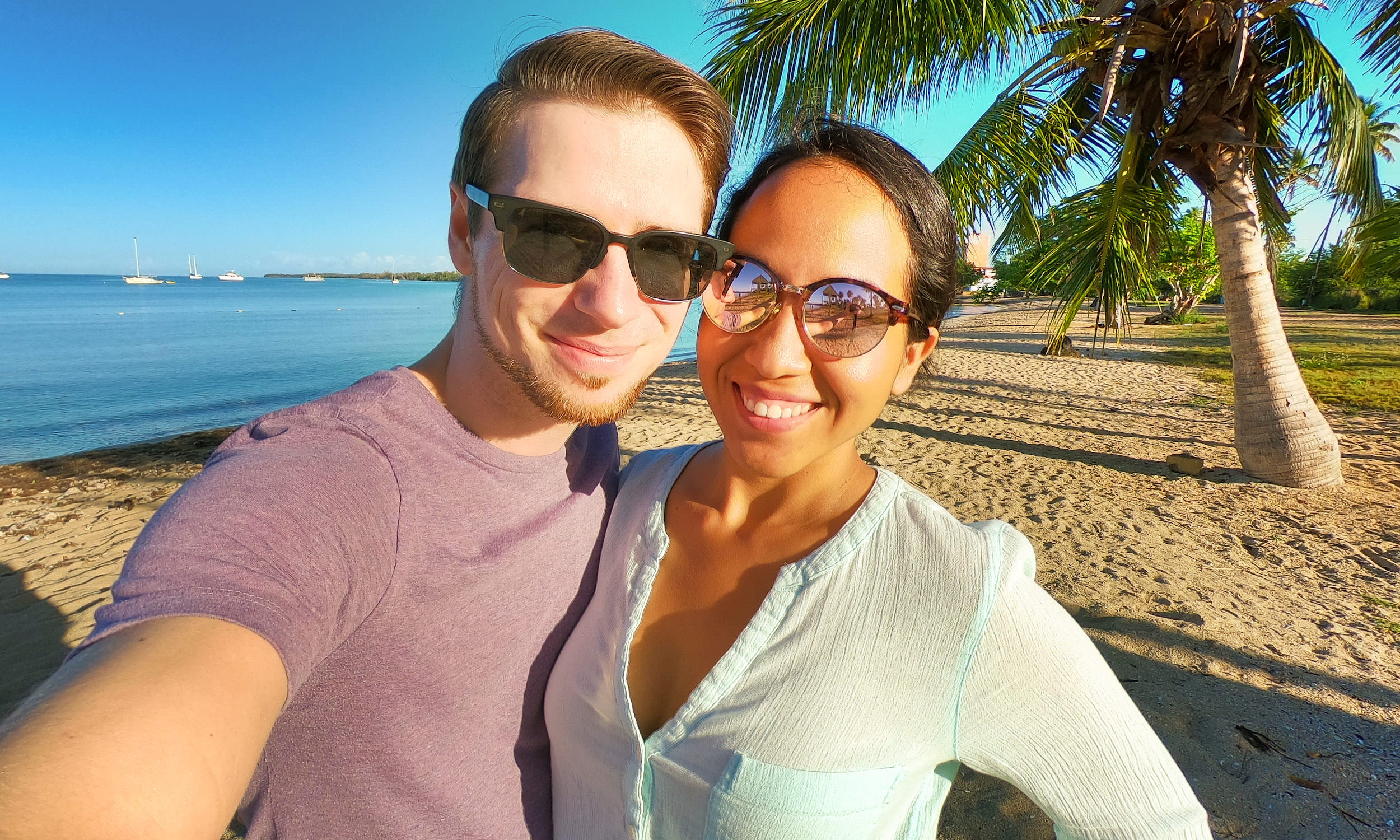 Jim and May are the founders of Spanish and Go, your resource for learning real-world travel Spanish.
May is a Mexican English and Spanish teacher who grew up in a small town in the state of Colima, Mexico. She has been teaching English and Spanish as a Foreign and Second Language since the age of 18. She graduated from the School of Foreign Languages in Colima in 2010. She has worked with students of all ages and hopes to be able to keep helping others learn around the world.
Jim is a gringo from Minnesota. In 2010 he decided he was no longer content with only being able to speak one language, so he set out to learn Spanish. As a result, he met his wife, May. As an added bonus, he never had to endure another Minnesota winter again.

Course Curriculum
Introduction
Available in days
days after you enroll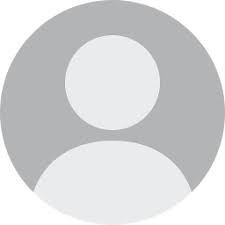 "I think this is the most comprehensive Spanish-learning tool I have ever come across. I'm really glad I found you folks through YouTube. I am so lucky… it's like hitting the jackpot. You and your wife [Jim and May] are very passionate and sincere teachers who want to share your experiences learning the language."
-Justin Delong, Spanish Student
But this course isn't for everyone…
If you are a complete beginner you're not ready for this course. Our materials assume some knowledge of Spanish, and are targeting intermediate learners.
If you are planning to travel to a Spanish-speaking country in the near future and understand some Spanish, then Travel Spanish Confidence is for you.
If you are an intermediate learner and want to take your Spanish to the next level, Travel Spanish Confidence will show you how to:
Greet and say goodbye to someone like a local
Ask for directions, transportation, and what to do if you get lost
Order food in Spanish at a restaurant
Confirm a reservation at a car rental agency or hotel
Go shopping, ask for prices, and how to pay
Make small talk with the locals, talk about yourself, the weather, and more
If you recognize some of yourself in Mike's story...
If you want to make lasting relationships during your travels…
If you want to truly understand the culture of the Spanish-speaking countries you visit…
If you're willing to do things a little differently...
And if you still think you'd be a good fit for the Travel Spanish Confidence, here's where you can enroll today without delay...
Try Travel Spanish Confidence risk-free: 30-Day No Questions Asked Guarantee
We're sure that our Travel Spanish Confidence course will give you everything you need to travel to a Spanish-speaking country with confidence. If for any reason it doesn't, we insist you have your money back. Just email us within 30 days of joining, and I'll send your refund.
Frequently Asked Questions
When does the course start and finish?
The course starts now and never ends! It is a completely self-paced online course - you decide when you start and when you finish. However, we strongly suggest that you follow the calendar available in the "Introduction" section of the course for best results.
What if I am unhappy with the course?
We would never want you to be unhappy! If you are unsatisfied with your purchase, contact us in the first 30 days and we will give you a full refund.
Is this course only for Mexican Spanish? Can I use what I learn from the course in other countries?
Travel Spanish confidence covers the most essential words and phrases you'll need when traveling to any Spanish-speaking country, not only Mexico. We do include some expressions that are most commonly used in Mexico, but we always let you know which ones they are.
How does Travel Spanish Confidence compare to other Spanish courses?
The major difference between other courses and Travel Spanish Confidence is that there's no boring grammar rules to remember or long lists of words to memorize. We've created this course based on proven techniques that will help you learn Spanish in the same way you learned your first language: hassle free, almost without noticing, and based on listening and speaking. This course is specifically made for travelers! A traveler who wants to explore a new culture to get to interact with the locals and who doesn't have the time to memorize vocabulary lists, verb conjugations, or other grammar that you'll most likely never need in real-life contexts.
How do I know if this course is or is not for me?
-Are you planning a trip to any Spanish-speaking country? -Are you already living in / or are thinking about moving to a Spanish-speaking country? -Do you already know some Spanish, but when you visit a Spanish-speaking place you can only communicate with locals by using the only 5-10 words you learned during high-school? -Do you want to be respected and want to show respect to the locals when you travel to a Spanish-speaking place? If you answered YES to any of the questions above, this course is for you. This course is not for you if: -You're completely new to Spanish. -You're not interested in knowing the local language. -You're not interested in learning about the culture of the places you visit. -You're an advanced learner of Spanish who has no problem communicating with people during your travels. -During your travels to any Spanish-speaking country you can confidently walk up to the locals and strike up a conversation in Spanish with them.
What's included in the course?
The Travel Spanish Confidence Course includes: -6 videos that cover the most essential real-world situations travelers encounter during any trip. -8 audio activities based on the contents of the videos. Here you'll get to really internalize all the information. These activities will have you speaking correctly in no time. No more gringo accent! -7 quizzes to help you check your improvement. -3 Templates to navigate your way around a visit to the doctor, asking for help in case of an emergency, and arranging accommodation. -A calendar that shows you what you need to work on each day. -Spanish transcriptions of all video content. -Lifetime access to the course! We'll be adding more content to this course. We'll be improving based upon your feedback. Once you buy this course, each time there's new content you'll be able to get it at no extra charge. -Access to our Travel Spanish Confidence Community private group on Facebook. -And most importantly, the confidence to finally be able to interact with the people of the Spanish-speaking places you visit.
What is the course like?
When you get the course, you have access to the platform where all the videos and audio activities are separated by topics. You'll first go over the introduction video and then check the calendar. The calendar is your guide. You'll notice that each day is a little different. Each day on the calendar will designate whether to watch a video, listen to an audio activity, or both. On the last week of the course, you'll get access to the quizzes that accompany each topic. They are to be taken one a day on the last week of the course once you have completed each topic. When you are all done with the course you get a certificate of completion. The course will continue to be available for you to retake whenever you feel like you need to brush up on the content. We'll be adding more content to the course as we get feedback from you in the Community group and you'll have access to all the new material at no additional cost. Once a month, Jim and I will be recording exclusive Q&A videos (some of them may be live, depending on our internet connection) to answer any question you may have, or just to stay in touch and give you tips on specific topics you want us to talk about.
How long will I have access to the course?
Once you purchase the course, you have lifetime access to EVERYTHING that's included. Keep in mind that the course is not available for purchase all year round. The course will close periodically for new students while we update the content and make sure we are able to give everyone in the private Facebook community the attention they deserve. Previously enrolled students will continue to have access to the course while enrollment is closed.
What is the Travel Spanish Confidence Community?
The Travel Spanish Confidence Community is a private Facebook group of like minded people who, like you, are passionate about traveling and learning Spanish. This community is for you to share ideas, get tips and tricks from members who have the experience, ask questions about specific destinations, get recommendations, and most importantly, to connect with other learners and travelers. Once a month we'll post an exclusive Q&A video answering your travel and Spanish questions. The content that we share with our community is content that will only be available for members of the community and that we won't be sharing anywhere else. So it's also a good place to stay in touch with us. As a member of our private community, you'll be an important part of the Travel Spanish Confidence Course by helping us decide what new content makes it to the course and even future courses.
Can I access the course from my phone?
iOS users will have full access to the course via the free Teachable app. While the Teachable app is not available for Android users, all of the audio activity content is downloadable. Simply download the audio activity content on your computer and transfer it to your phone to listen on the go.
Your videos are free on Youtube. Why should I buy the course?
This course began as a way to help fans of our 'How to… in Spanish' Youtube videos take their Spanish to the next level. Our method showing a real-life Spanish conversation, followed by a breakdown section in English is so effective that we used it as the foundation for the rest of the course. While some of the content may seem familiar, the heart of Travel Spanish Confidence is the audio activities that are only available in this course. What's in the course and not available on Youtube?: 1. Structured lessons 2. A proven method to improve your speaking skills 3. Content not available anywhere else 4. Our private Travel Spanish Confidence Facebook Community 5. Audio available on-demand 6. No ads The main component of the Travel Spanish Confidence course are the audio activities that we've created with every traveler's needs in mind. We are giving you hours of the best audio content out there for you to finally understand a conversation in Spanish and most importantly take part in a conversation with the locals of the places you visit. We're absolutely confident that these audios will help you take your Spanish to the next level and will give you the tools to interact with the locals of any Spanish-speaking place you visit after taking the course.
Why should I buy right now?
Two reasons: 1. The Travel Spanish Confidence course will always be evolving and growing. As we make improvements to the course and we add new content, its price will go up. You have the opportunity right now to get the course for the lowest price it'll ever be. 2. The course is not available for purchase all year round. Even if you don't have an upcoming trip planned to a Spanish-speaking country soon, you can get the course today before the offer goes away and have it for the rest of your life.
Is this a membership type payment or just a one time fee?
The course has two payment options. You can get it with a one time fee of $249 USD. No extra monthly or annual fees. Or you choose our payment plan option of 3 monthly payments of $91 USD. After the third and final payment is completed successfully, you will have lifetime access to the course, same as the one-time payment.
How does the 30-day money back guarantee work?
The Travel Spanish Confidence course right now is only at an starting stage. We hope you can trust on our ability to improve on it and provide you with excellent material each time we add new content to the course. We know it'll keep getting better and better and we are confident that it can take your Spanish to the next level if you commit to it and follow the calendar. But if for any reason you're not satisfied with the course or you don't find value in the contents we'll refund your money back. No questions asked. Simply email us within the first 30 days after your purchase.