Are you tired of Spanish courses that don't help you actually speak the language?
Do you still struggle with understanding real Spanish conversations?
Then this membership is for you.
The Learn Spanish and Go Podcast Membership is the perfect companion for unlocking your Spanish potential.
If other programs have left you frustrated, it's not your fault. Dusty grammar books and dry study materials can't get you where you want to be with your Spanish.
You need a proven method that will help you learn the language effortlessly, through real conversations in Spanish and the resources you need to accelerate your learning like never before.
You've heard the podcast, now get the most out of it with the membership. Each week you'll get the full transcript for each episode of the podcast so you don't miss a thing, and clarify any doubts with the bonus audios.
Listen as Jim & May breakdown the most interesting words and phrases from each episode so you can start using them in your Spanish right away. And to make sure you got everything, check your comprehension with the quiz that goes along with each episode.
With the Learn Spanish and Go Podcast Membership, you'll find yourself learning faster than ever.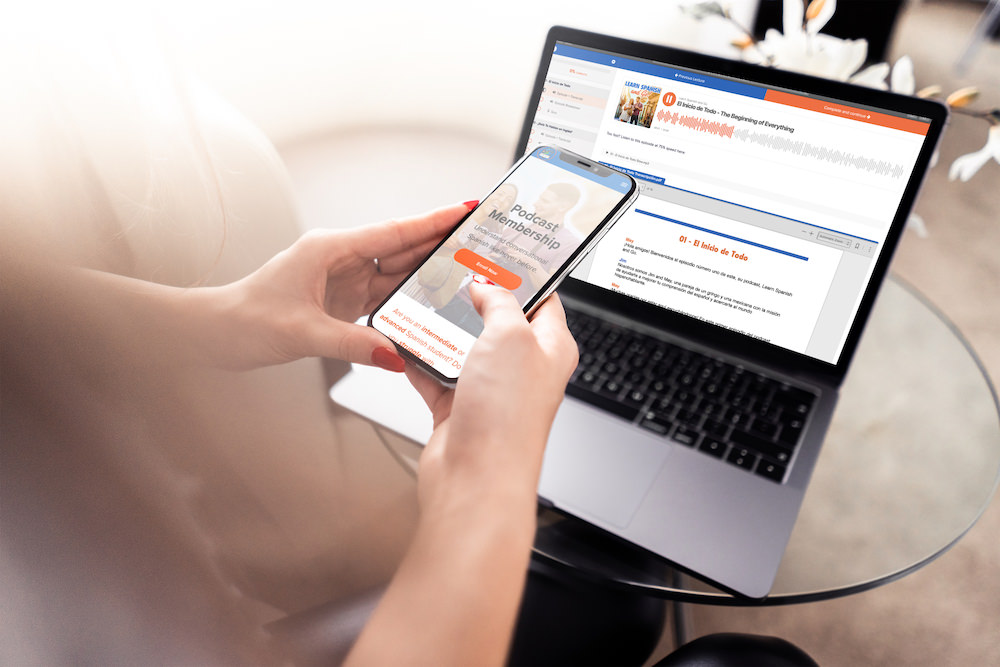 Get the most out of the podcast, and accelerate your Spanish learning.
You'll get instant access to our entire catalogue of episodes and learning materials available on all your devices for one low monthly payment.
Each month you'll have all of the tools you need to become fluent and understand real Spanish conversations.
Build confidence in your language abilities and learn anytime at your own pace.
Join the dozens of others who are using the Podcast Membership to reach new heights and finally become fluent in Spanish.
Hi, we're Jim & May!
We're your resource for learning real-world Spanish.
May Larios is a Mexican English and Spanish teacher who grew up in a small town in the state of Colima, Mexico. She has been teaching English and Spanish since 2008. She has worked with students of all ages and hopes to be able to keep helping others learn around the world.
Jim Fricker II is a gringo from Minnesota. In 2010, he decided he was no longer content with only being able to speak one language, so he set out to learn Spanish. Now, he's a fluent Spanish speaker on a mission to share the language and culture of Spanish-speaking countries with the world.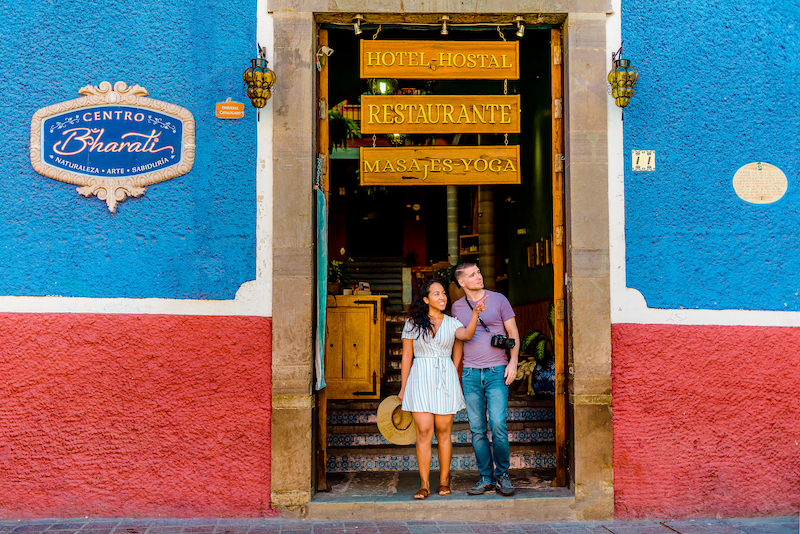 Catapult your understanding of real Spanish conversations for less than the price of a cup of coffee each week.
Sign up now, and get access to our entire back catalogue of episodes in the membership.
Plus every Tuesday you get:
12+ pages of episode transcripts
A high-quality, natural sounding slower version of the podcast
10+ minutes of exclusive episode breakdown audio in English
A PDF with featured translations and timestamps
10+ questions to test your comprehension